Sunset
In 2 minutes you will be in the camping pool. Do you like to take a dip?
Air conditioning
TV
One room with a double bed, one room with two single beds, and a convertible sofa (1 person) in the living-room
Fully equipped kitchen, refrigerator with two doors and height of 1,30m, microwave, toaster, electric coffee-maker
Bathroom with shower and hair-dryer and separate toilet
Outdoor wooden integrated terrace with two sun beds
Bed sheets included (staying minimum 5 nights)
Blankets
Access of one car per mobil-home
Maximum 5 persons
Pets are not allowed.
It is not allowed to smoke inside the mobil-home.
Additional tents are not allowed.
The towels and bed sheets are not included.
Baby pack (cot and highchair) available to rent.
Your reservation will be confirmed when we receive the amount of 450 Euros, or approximately 30% of the total amount of the reservation when it is less than 1.300,00 Euros.
The remainder of the bill must be paid on arrival plus a deposit of 100 Euros in cash per mobil-home.
Your deposit will be returned after a check on the inventory and the cleanliness of your accommodation, before 11:00 am.
If you do not arrive the planned date, we will keep the mobil-home till the following day until 12:00h (noon), after that the booking will be cancelled.
The customer can request by e-mail to keep the booking in case of change of the arrival date (maximum 24hrs before your arrival date). However, if for any reason the duration of the stay is shortened (late arrival or early departure), no reduction will be applied on initial amount of the stay.
July and August, booking per weeks Saturday-Saturday or Sunday-Sunday or Monday-Monday.
The campsite cannot guarantee shadow, even if the customer explicitly asks for it when booking.
Arrival day: from 17:00 h to 20:00h
Departure day: before 11:00h. In case of leaving the accommodation after the stipulated time of departure, the campsite is authorized to bill the client for an additional day.
There is one parking-area to park the car.
Pets are not allowed.
It is not permited a superior number of people (included children and babies) over the appropiate for the mobil-home.
We don't accept any booking made by minors (under 18 years old).
Cancellation
Always communicate by e-mail.
More than 42 days in advance: return 80% deposit.
More than 14 days in advance: return 50% deposit.
Less than 14 days: lose 100% deposit.
For your peace of mind when making the reservation you can hire cancellation insurance.
Image gallery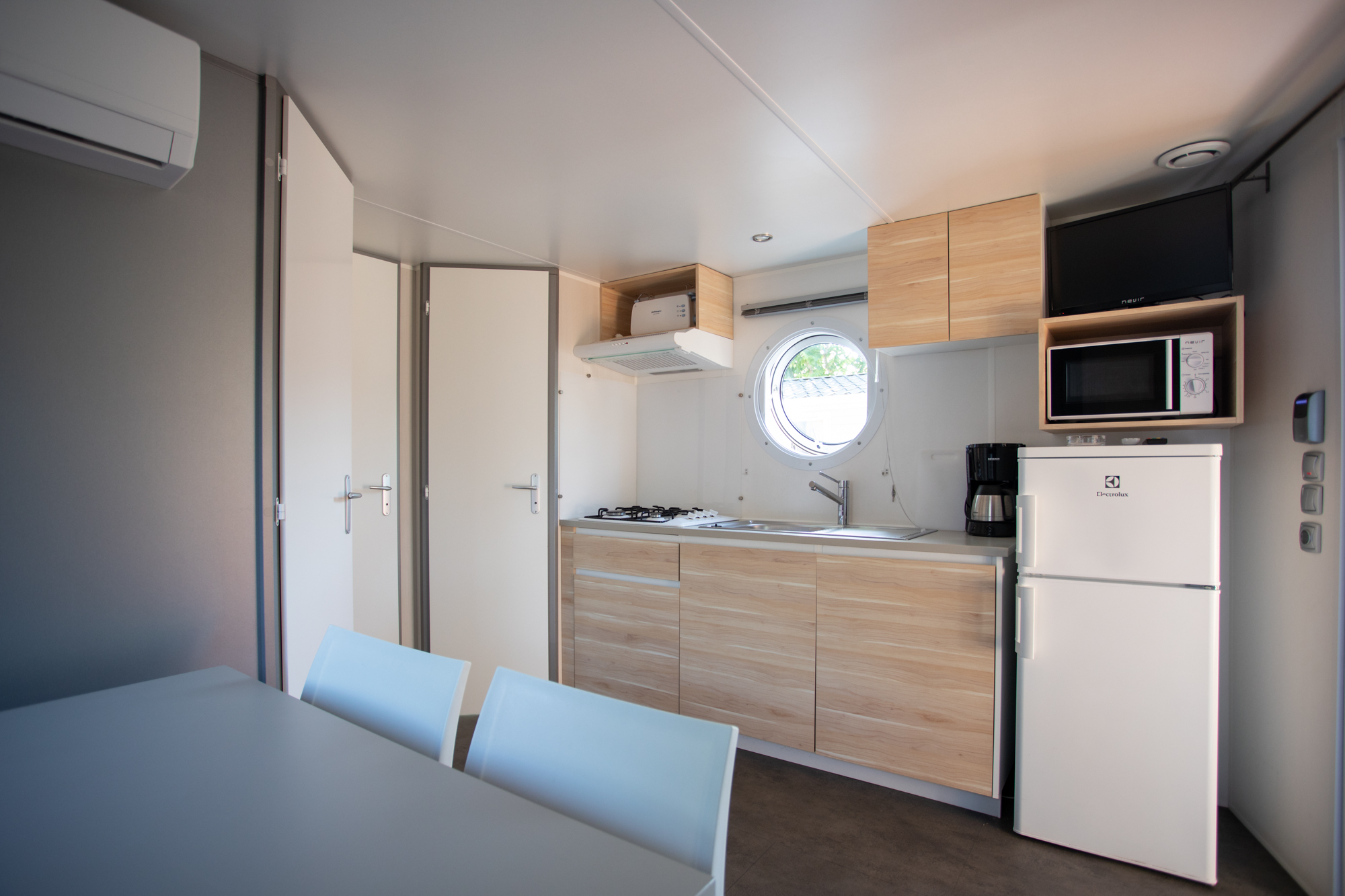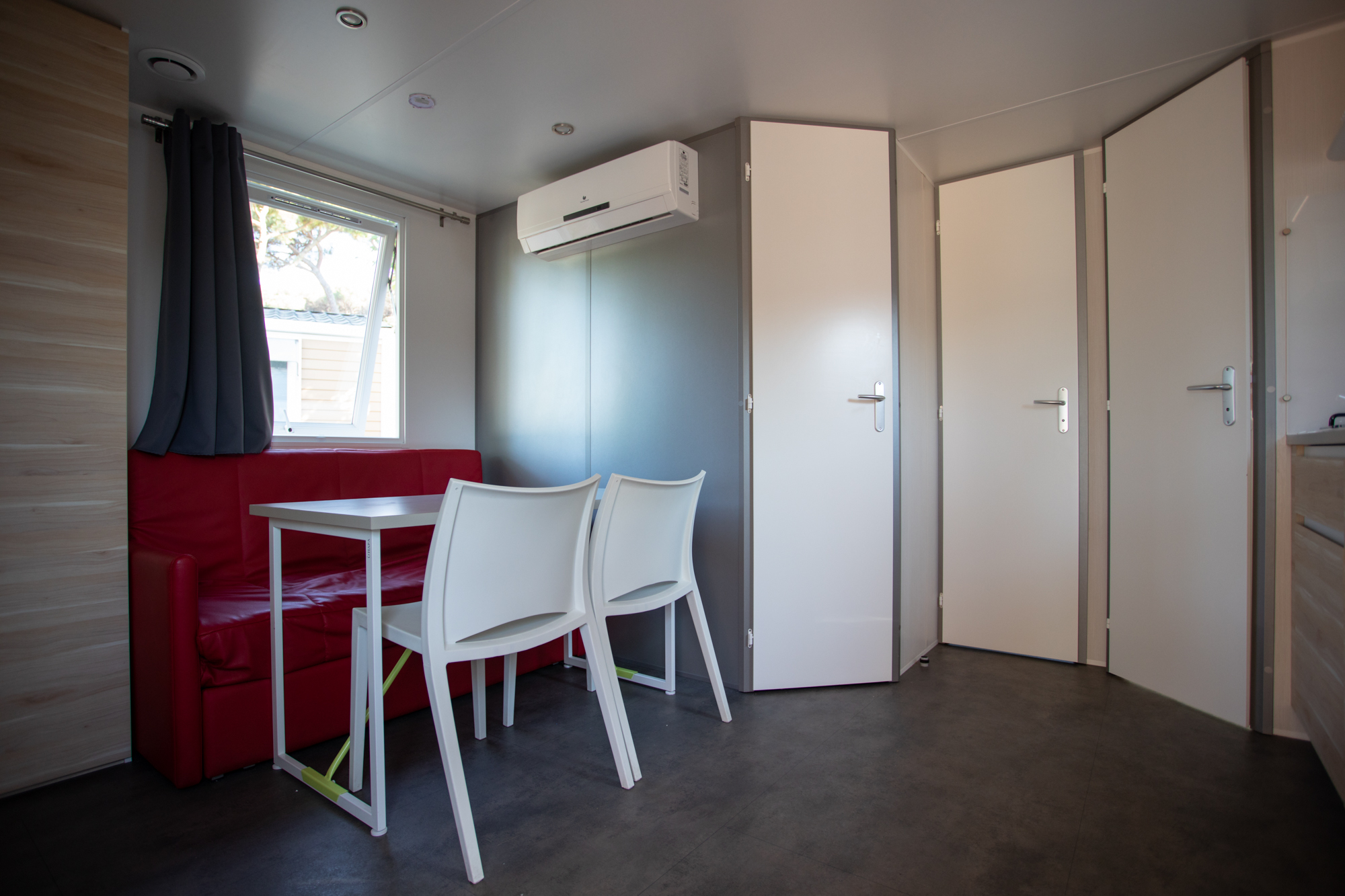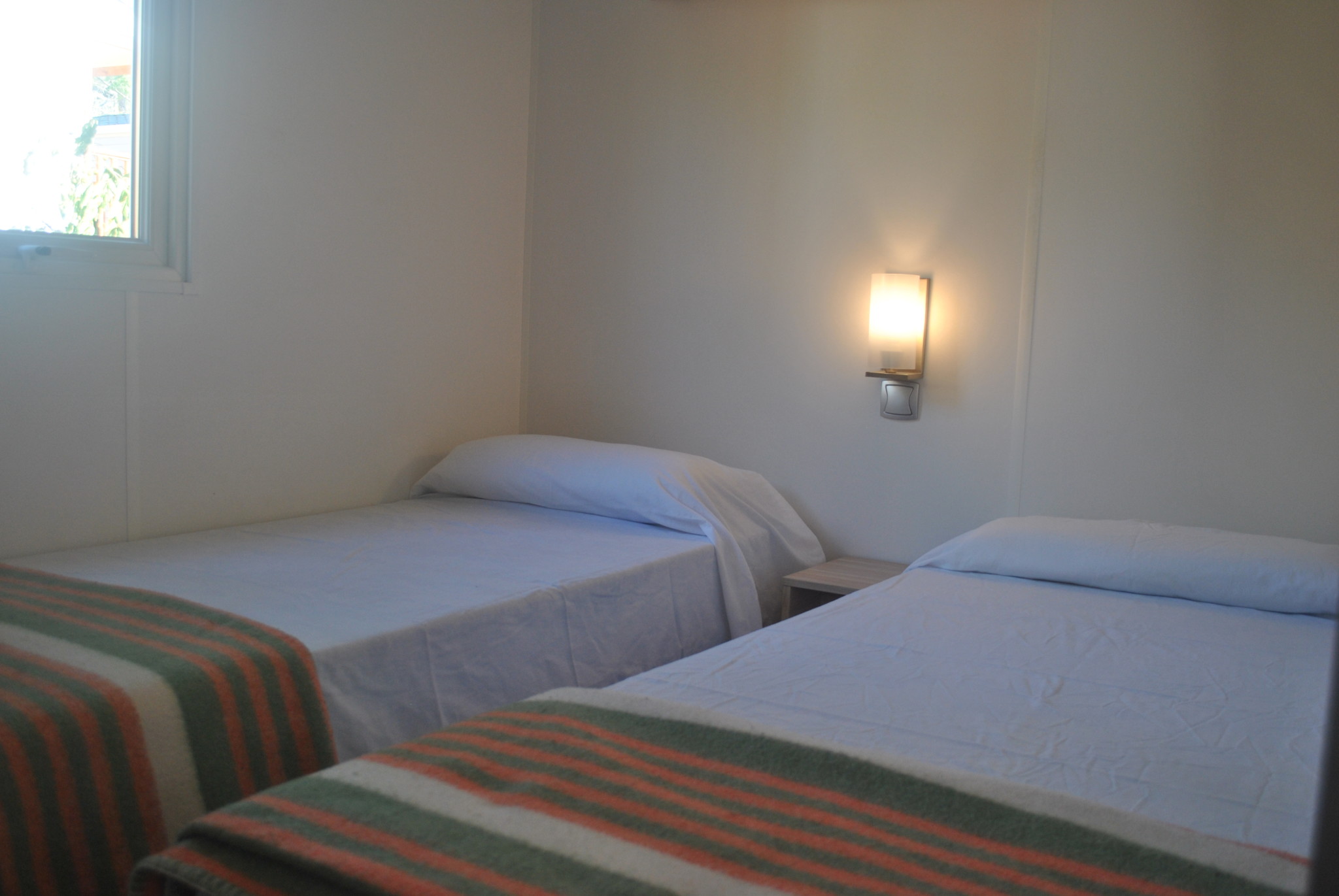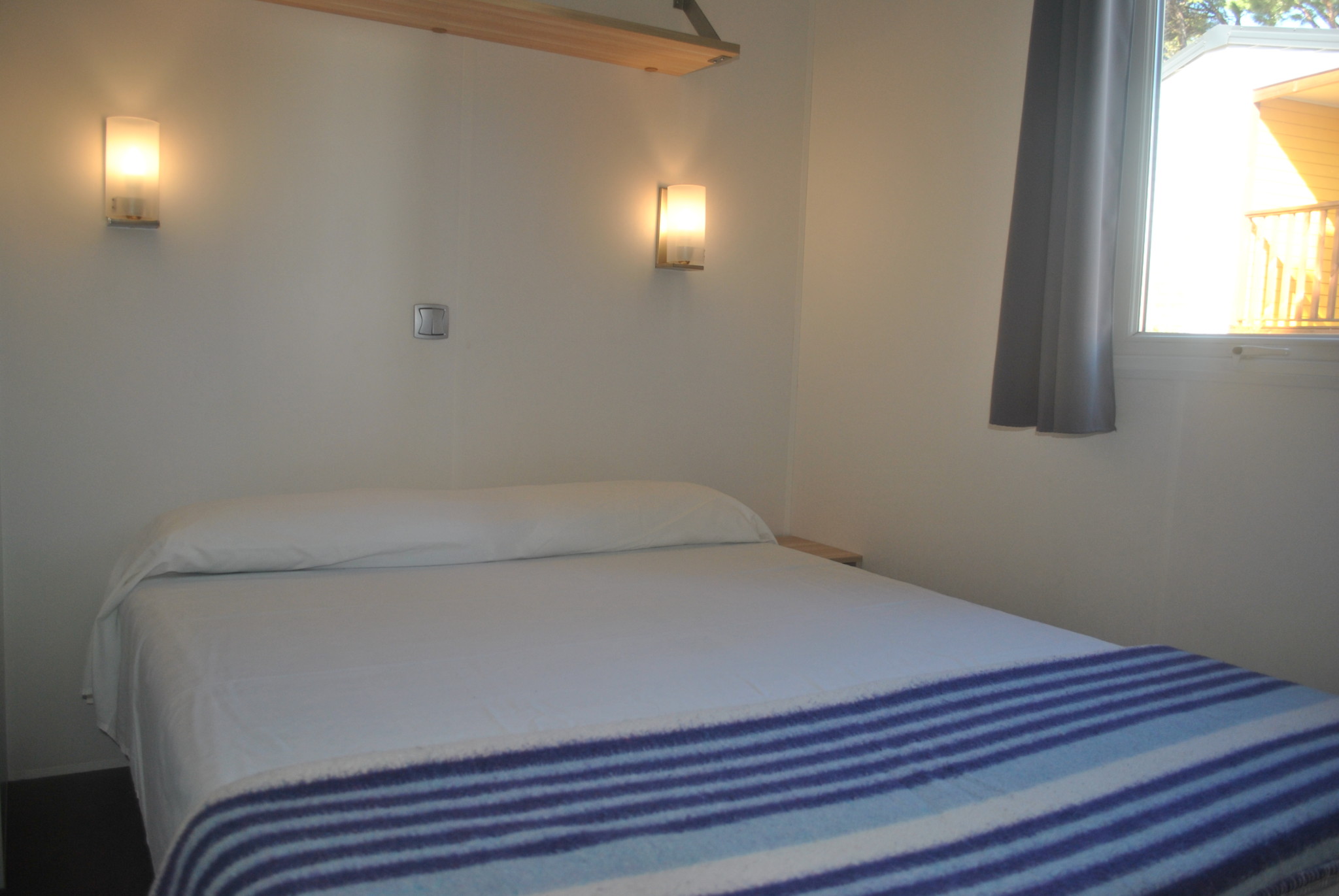 Other accommodations that may interest you